Rotary Bookfest
Rotary BookFest
The BookFest is an annual Rotary event, which has been run for over 22 years and was held in May 2023.
BookFest is the sale of good quality second-hand books, DVDs and CDs to the public and is conducted over a full week.
It is held at the Coffs Harbour Showground and is the largest book fair on the North Coast.
Funds raised from this event will be used to fund our local Rotary Projects as well as other Rotary Health projects.
email: bookfest@rotarycoffsharbour.org.au
Click on the image below for our Facebook page where we post updates and other relevant information.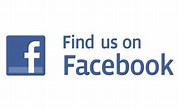 Share this with your friends