Rotary Bookfest
We had another successful Bookfest & would like to thank everyone who supported this fund raising event, by purchasing a book, a bag of books or a trolley load of books or DVDs from the Rotary Bookfest.
We really appreciate your support and hope you have many happy hours of reading or viewing.
We would also like to thank all the Rotary Club members, their partners and volunteers who not only worked very hard to set up, sell and then pack up the books but also for all their work throughout the year to collect, sort and pack up books. A special thanks to the Breakers AFL Club, who did a lot of the heavy lifting, during the set-up and pack-up.
The funds from the Bookfest will be used to support local and international Rotary projects.
We will be back collecting books on the last Sunday of each month and will post the dates for the 2023 Bookfest as soon as possible.
Book Drop-offs:
On the last Sunday of each month between 2 and 4 pm
we will be accepting books for donation at the Book Shed in the Showground.
Follow the Rotary signs around to the back of the stables to the Book Shed.
Books should be in reasonable to good condition. Please no encyclopedias or magazines
as we can't use them for our sale. These can be recycled at your home to avoid going to landfill.
Contact us:
email: bookfest@rotarycoffsharbour.org.au
Our Bookfest coordinator, Marlene can be contacted on 0410 012 998
Click on the image below for our Facebook page where we post updates and other relevant information.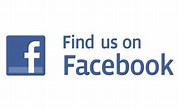 Share this with your friends