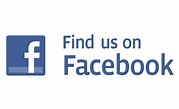 COVID 19 UPDATE
Postponed till 2022

Organisers have had to make a very hard decision to
postpone this years Running Festival for the health and
wellbeing of the whole community.

We would like to thank all our generous sponsors,
volunteers and participants for their
support towards the event.

We hope to see you all involved in the 2022 event so keep
your eye on this web site.
We will be in touch with everyone who has entered this
years event and give you the choice to get a full refund or
leave the entry in for the 2022 event.
The Rotary Club of Coffs Harbour would like to welcome you to
Participate and Celebrate the 10th Annual
Bendigo Bank Coffs Harbour Running Festival
On Sunday 12th September 2021
For more information please contact
Mick Maley run@rotarycoffsharbour.org.au Or Mike McFarlane runadmin@rotarycoffsharbour.org.au
SPONSORS