Rotary Bookfest
Rotary BookFest
The BookFest is an annual Rotary event, which has been run for over 21 years and will be held again in 2022.
BookFest is the sale of good quality second-hand books, DVDs and CDs to the public and is conducted over a full week.
It is held at the Coffs Harbour Showground and is the largest book fair on the North Coast.
Funds raised from this event will be used to fund our local projects as well as supporting other Rotary Health projects.
The BookFest will now be on from Saturday 13 August to Saturday 20 August.
Book Drop-offs:
On the last Sunday of each month between 2 and 4 pm we will be accepting books for donation at the Book Shed in the Showground. Follow the Rotary signs around to the back of the stables to the Book Shed.
Books should be in reasonable to good condition. Please no encyclopedias or magazines as we can't use them for our sale. These can be recycled at your home to avoid going to landfill.
During the BookFest we will also accept books at the rear of the hall for donations.
Contact us:
email: bookfest@rotarycoffsharbour.org.au
Our Bookfest coordinator, Marlene can be contacted on 0410 012 998
Click on the image below for our Facebook page where we post updates and other relevant information.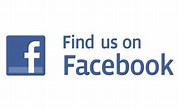 Share this with your friends